Over the last few years, many experts have predicted that the real-world use of mobile payment platforms such as Apple Pay and Samsung Pay would take off at some point, as millions of Americans moved to adopt these types of transactions. However, the ascent has been a little rockier than most likely predicted, because consumers are wary about security on these platforms. To that end, Apple now seems poised to use the platform as a means of completing mobile transactions via e-commerce, which could potentially highlight the safety these payment options bring to real-world transactions as well.
In recent weeks, it seems Apple has been alerting retail partners that it would soon expand Apple Pay to also be used for purchases made on iPhones, according to a report from Re/code. Essentially, the system would work in much the same way as these phones can handle transactions made through iTunes or the App Store. Consumers would only have to use the iPhone 5 and 6 models' built-in fingerprint reader known as TouchID as a means of making a purchase, meaning they wouldn't have to put in any credit card data at all. This feature could be rolled out for mobile websites as soon as the holiday season, though no official announcement is likely to be made until June at the absolute earliest.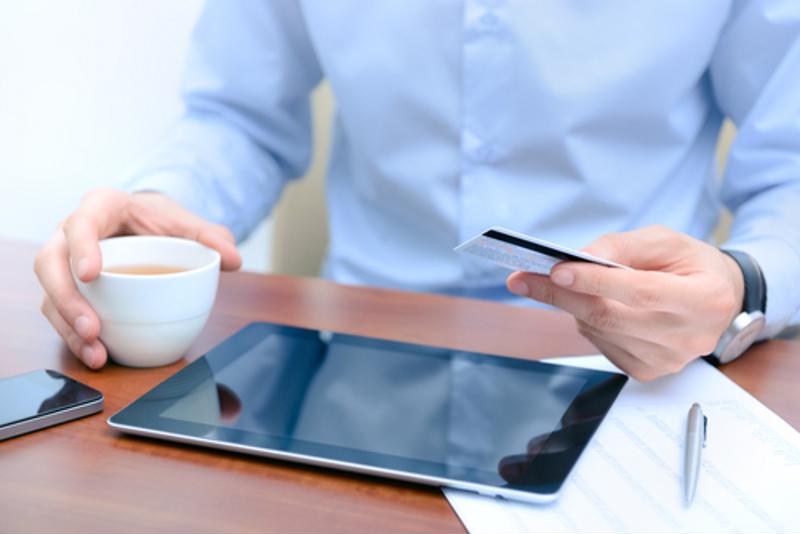 Direct competition
In much the same way that PayPal has become a near-ubiquitous payment option that is trusted by consumers and widely seen as secure both online and in the real world, Apple apparently hopes to achieve a level of consumer confidence in its security standards with this move, the report said. In particular, highlighting that these transactions can be completed online both conveniently (iPhone users would be able to complete a transaction in seconds with this new option) and safely (they wouldn't be asked to enter any payment data at all), could help consumers to see that similar transactions made in actual brick-and-mortar stores, where Apple Pay began, would be similarly safe to complete.
A potential hurdle
However, these types of mobile transactions are still fairly uncommon in the e-commerce landscape, the report said. More than half of all online purchases in this regard happen on computers, though those on phones and tablets continue to increase their share of the marketplace. However, it seems Apple set its sights on getting Apple Pay up and running on mobile because it has more direct control over those devices than on desktops and laptops.
This may be particularly helpful for Apple when it comes to recruiting new partners because consumers tend to do their mobile shopping through mobile websites more often than they do retailer apps, the report said. There were more than 20 percent more visits to mobile sites than apps during last year's holiday shopping season.
The more companies can do to make use of mobile payment platforms widespread, the more likely they will be to increase consumers' awareness of the options available to them. Retailers may also want to look into these options, whether they engage e-commerce or are strictly real-world operations.
Back To Blog