Muhammad Ali wasn't just a good boxer, he was a smart boxer. Unlike Mike Tyson, who went into the ring just clobbering away at his opponents, Ali employed strategies and thought about how he would perform during each round of the fight. Often remembered for his speed and catch phrases, the former champion demonstrated why intelligence is a needed skill in combat sports. His legacy holds many important lessons that can be applied to virtually any field of practice. Accordingly, here are 4 things that retailers can learn from Muhammad Ali's boxing technique.
1. Keep moving your feet
Ali would say, "I dance like a butterfly, sting like a bee." The boxer showed incredible footwork in the ring and was known for his quick shuffle before delivering a devastating onset of punches to his opponent. In retail, companies should move fast as well. Whether it is to upgrade technology, like point of sale systems enabled with near-field communications, or establish new marketing campaigns, retailers should never hesitate to take part in recent trends and develop their processes and platforms. Tech Times pointed out that Apple Pay is an accepted form of payment at hundreds of thousands of restaurants, hotels and grocery stores. Retailers that have not yet endorsed Apple Pay should move fast to do so.
2. Be confident and boast your success
Before his fights, Ali would often taunt his opponents and tell them which round they would be knocked out in. While retailers shouldn't threaten their clients or the competition, they can advertise their products and their success with the same level of zeal. There are many ways that companies can inform the public about their activities, including operating a visually appealing and informative website, and maintaining a blog. Blogging consistently not only increases the chances that consumers will find a website while searching for products in Google, it positions a company as a thought leader. According to new research from Synchrony Financial, 45 percent of consumers perform shopping-related tasks through their mobile devices, noted Power More. As such, it is important for retailers who do digital marketing to make sure their sites and promotional messages are easily viewable on a smartphone screen.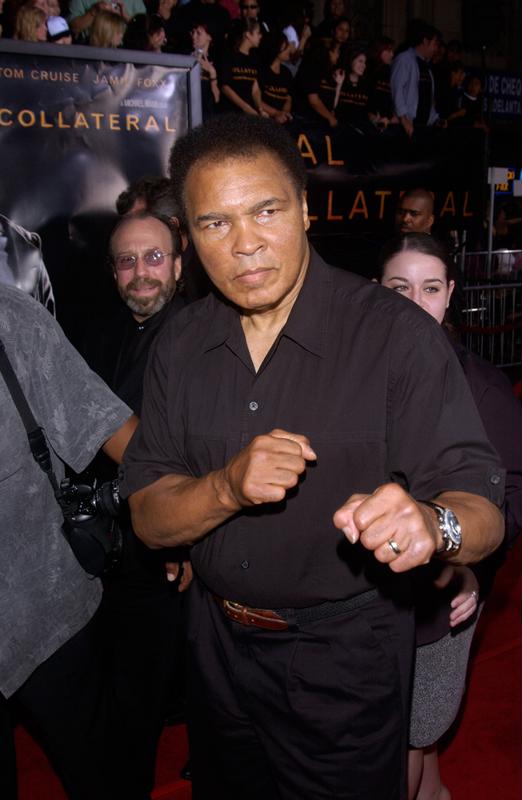 3. Attractiveness is an admirable quality
Ali talked about how pretty he was quite often. As someone who got punched in the face a lot, he was a handsome fellow. Not only would he point out that he looked good, he would tell his opponents that they did not. He once told George Foreman that he was so ugly the sweat would be running backwards off his forehead. Boxing fans admired Ali's confidence because positivity is addictive. Drawing inspiration from that example, retailers should ensure that everything they do exudes confidence and displays an attention to detail. Whether it is for the showroom, website, blog, e-commerce catalog or branded materials, achieving a bold and aesthetic look is good for business consumers and boxing fans alike.
4. Don't back down
When Ali fought Foreman in Zaire, many thought he would be unable to regain his title. Foreman was younger, stronger and in his prime. However, Ali never wavered in his determination to win. Similarly, sometimes a small-to-medium size enterprise can feel dwarfed by massive retailers like Amazon and Best Buy. However, with effective sales strategies, strong marketing programs and modern POS devices, success does not have to be a pipe dream. Muhammad Ali is still remembered as the greatest boxer ever because he embodied success, both inside and outside the ring. Retailers should consider this last point – selling products and services is only part of a larger strategy to win.
Back To Blog